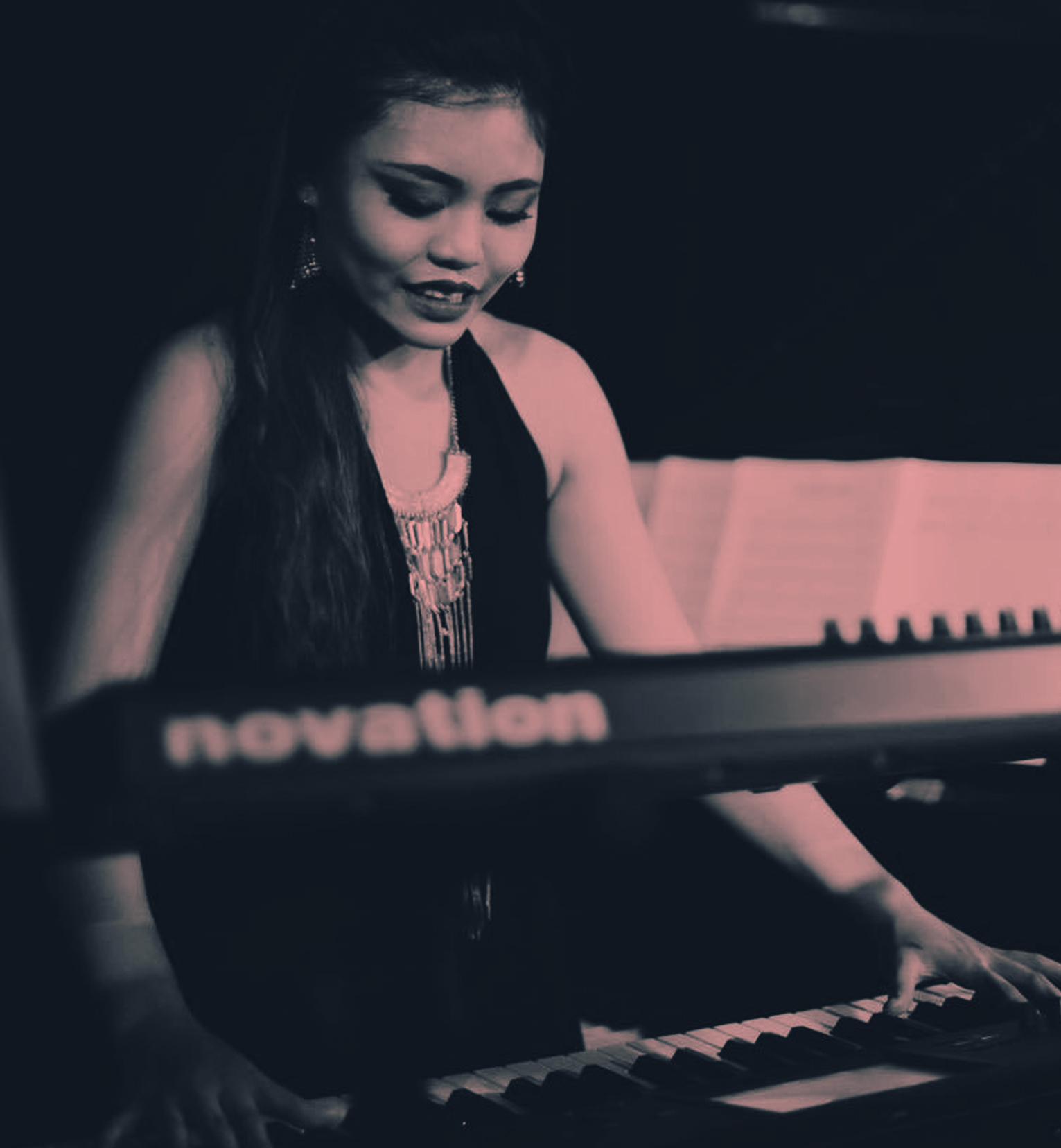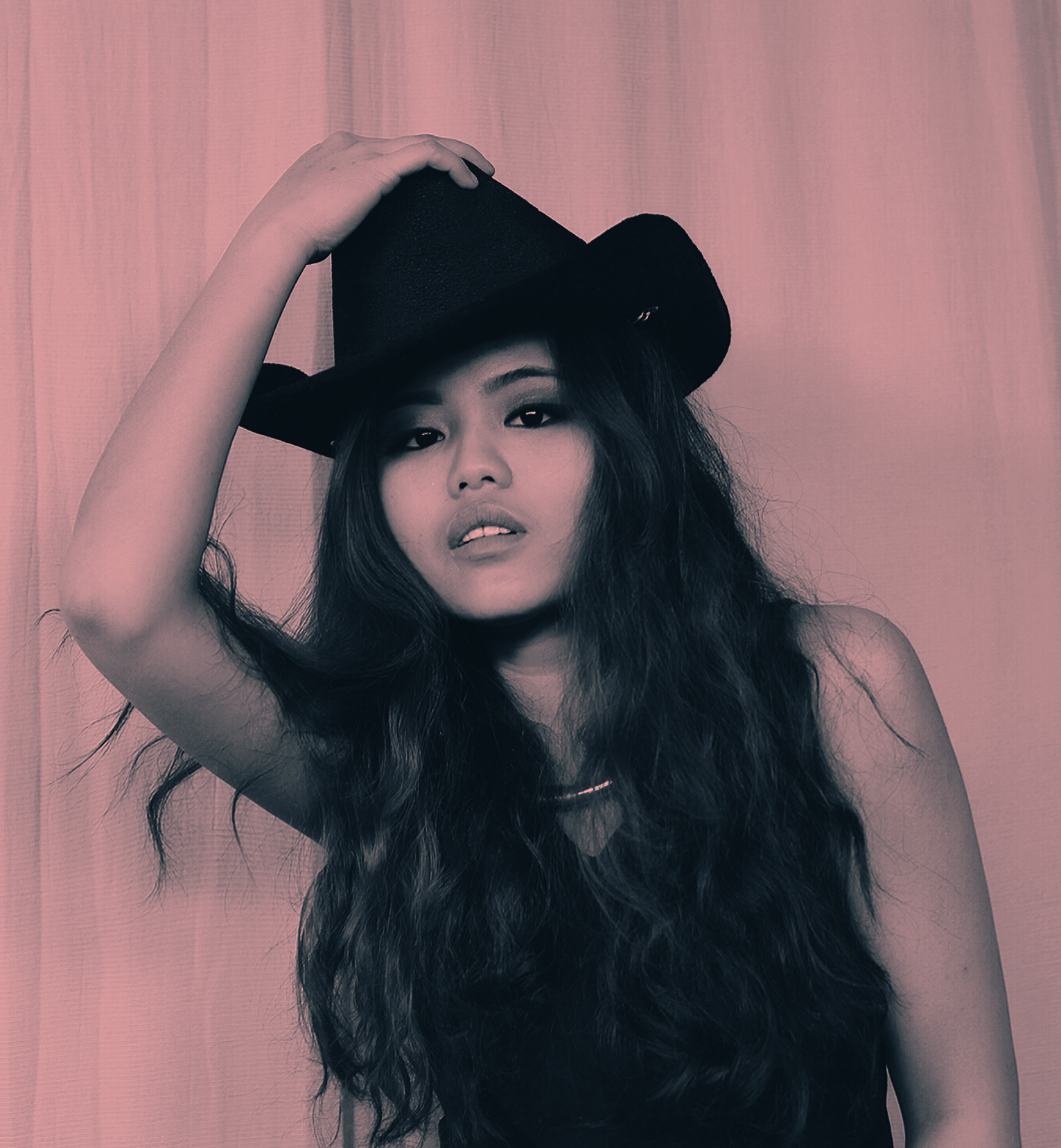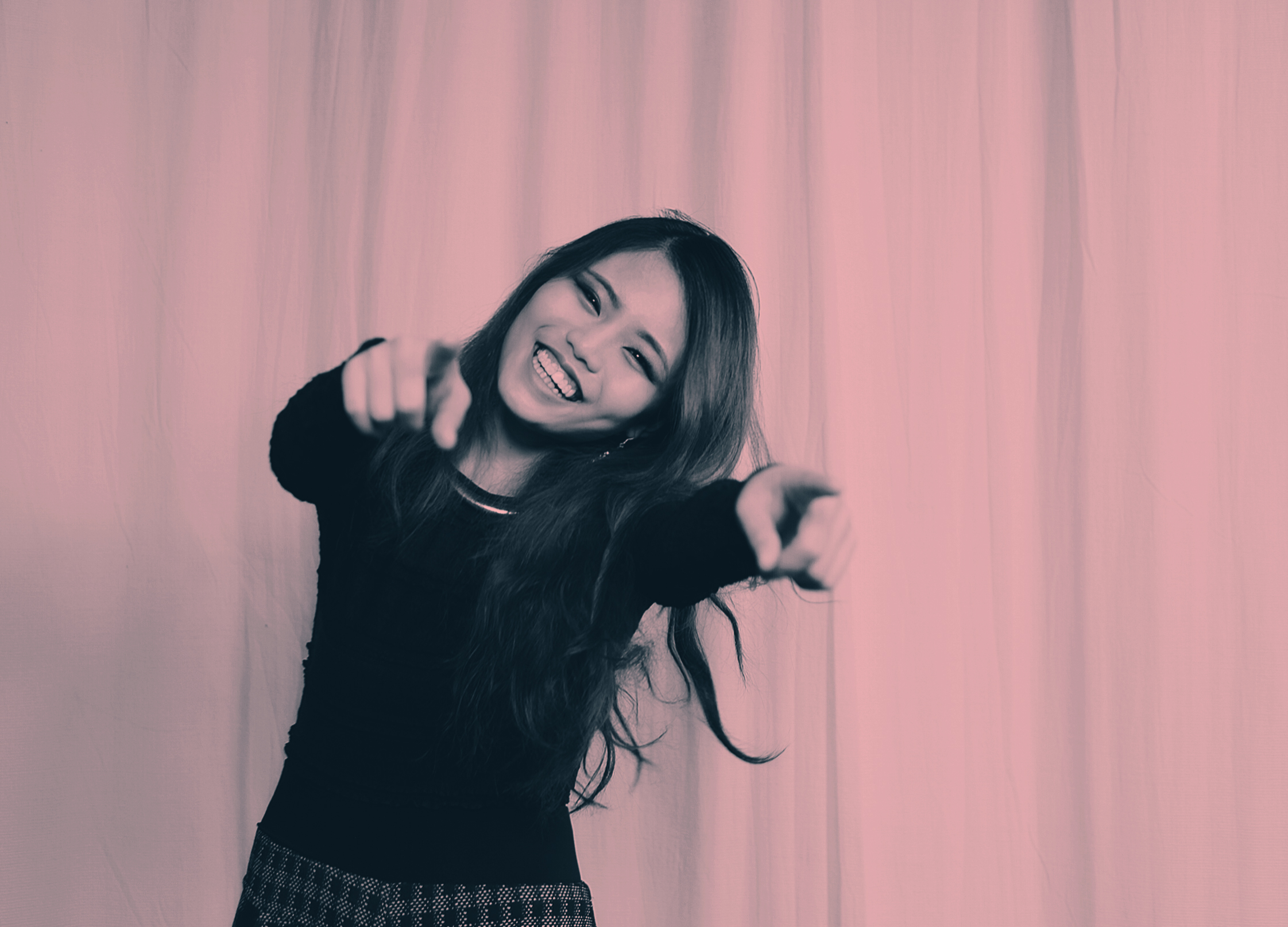 Malaysian pianist, Music Producer, Music Director, Composer & Arranger, Conductor
and Music engineer.
"God is Love" is her first Gospel original.
A Malaysian pianist, music producer, band leader, arranger, conductor and music engineer. Starting off as a classical pianist since 4, and now a Summa Cum Laude graduate from Berklee College of Music, holding a degree in Contemporary Writing & Production, her passion and versatility in music writing includes writing for live arrangements, big bands, and orchestras. With songwriting influences too, her first Gospel original, "God is Love" was showcased at the Berklee Women Musicians Network 20th Anniversary Concert.

Her achievements include performing at the opening act for Richard Clayderman's tour in Kuala Lumpur, Malaysia and singing with the Berklee Gospel Choir with Grammy Award Winner, Chris Tomlin, at his "Love Ran Red" tour in Lowell in 2015. A keyboardist and arranger for her band, "Starlight Astronauts" – featured act for the 13thJZ Festival, Shanghai in 2017, she embarks on another life-changing experience of musical influences through cultural exchange.

Producing and directing her very first music video, "Revival", managing her first concert, themed "Revival" pushed her through her limits. Awarded with Creativity in Commercial Arranging award and Academic Merit Award, she was among the selected arrangers for Berklee's 2016 Commencement Concert. She was also acknowledged as arranger and opening conductor for Wang Lee Hom's Open Fire Concert at Boston Symphony Hall. Among the highlights in 2017 includes being a guest judge for Chinese reality television singing competition, "Sing! China" in the Boston area. Later, Louisa was featured in Berklee's Great American Songbook: Tribute to Laurel Canyon as arranger & conductor and Ivy League's Spring Festival Gala, taking role as music director for the closing act, featuring artist Junshu Zheng. She was also credited as the music producer for the Beyoncé's Original All-Female Band : A 10 Year Anniversary Concert Trailer this spring. Louisa is also the leader for the band "Quantum X", and was in act as a keyboardist for New England's known R&B, Soul band, MO-BOUNCE, Singaporean artist, Amni Musfirah, American artist, Tyesha Chaunté, and Taiwanese artist, YM Chen. Her aspiration to be at the forefront of women musicians continues as she embarks on her musical journey.
*Click on title to read more.
I am honoured to present to you my first show in Berklee College of Music, sharing you with some of my originals and songs that I grew up with. Come join me as I wrap up my Berklee journey with some amazing musicians.
MO BOUNCE band
Mo Bounce brings the party and energy to a performance like no other playing the funkiest dance hits from past to present! Always booking, join the party and get ready for you and your guests to dance the time away. Mo Bounce exists to fill a void in New England with authentic-sounding, danceable, funky hits with raw entertaining performance and style!
ICOM Alumni Review
"Taking the role as a conductor of your own composition, from something that you've written only with the sounds of your own imagination, and when u finally get to hear it in reality, it's too overwhelming. Another beautiful moment captured in my Berklee journey.
Never would I expected to be conducting when I first declared this major, and as much as I wanted to when I was a child. Dreams do come true.
I'm truly blessed and thankful." — Louisa Foong
We are so proud of you Louisa! Keep up the passion burning!
Nicholas Suchecki Recital
Wednesday / May 27, 2015 / 4:00 p.m.
Berk Recital Hall
1140 Boylston Street, Boston, MA, 02215, United States
Chinese Pop Tribute Recital
In the hopes of raising awareness of the sounds of Chinese music amongst Berklee students, Xingyu Yao and Louisa Foong, both from China and Malaysia respectively, worked together to co-produce the Chinese Pop Tribute Concert at Berklee College of Music.
Xingyu and Louisa met during an event held in Fall 2015 by the Pandatonic Club – a club that introduces and highlights Asian music and cultures, striving to enhance collaborations between Asians and non-Asians to promote diversity and inclusion. Realizing the need to eradicate people's unawareness of the sounds of Chinese music amid the vast diversity in Berklee, they both felt an equally strong urge to initiate the first step to spark an interest in Chinese music amongst the Berklee community, and hence the inauguration of Chinese Pop Tribute Concert.
*Click on title to read more.
Boston, Nov. 15, 2016, — The fully-packed, sold-out performance hall at BSO was packed with over 2,500 Sunday night. They embraced Wang LeeHom, who received an honorary doctoral degree from Berklee College of Music, along with the array of orchestral, vocal, and Chinese drum performers, many of whom are current students or faculty of world-renowned Berklee College of Music.
*Click on title to read more.
New Edition's Michael Bivins was among the speakers at a Berklee panel about diversity — or the lack of it — in the music business. The day-long event, presented by the student-led After Berklee Panel Series (ABPS) and Women in Music, the event was intended to give graduating seniors a sense of what they can expect.
Thai Pop Song Collaboration
JOHN LINER & THE FAMILY CAF SHOW 2017
Photographs taken by : Leighanne Sturgis
Amni Musfirah (NEW YORK HIGH Release Party)
Photographs taken by : Ariff Danial
Women Musicians Network : 20th Anniversary Concert
Photographs taken by : Yuwei Huang
The Quantum X (opening for Northeastern University's Mid-Autumn Festival 2016
Photographs taken by : Yuwei Huang, Taiga Kunii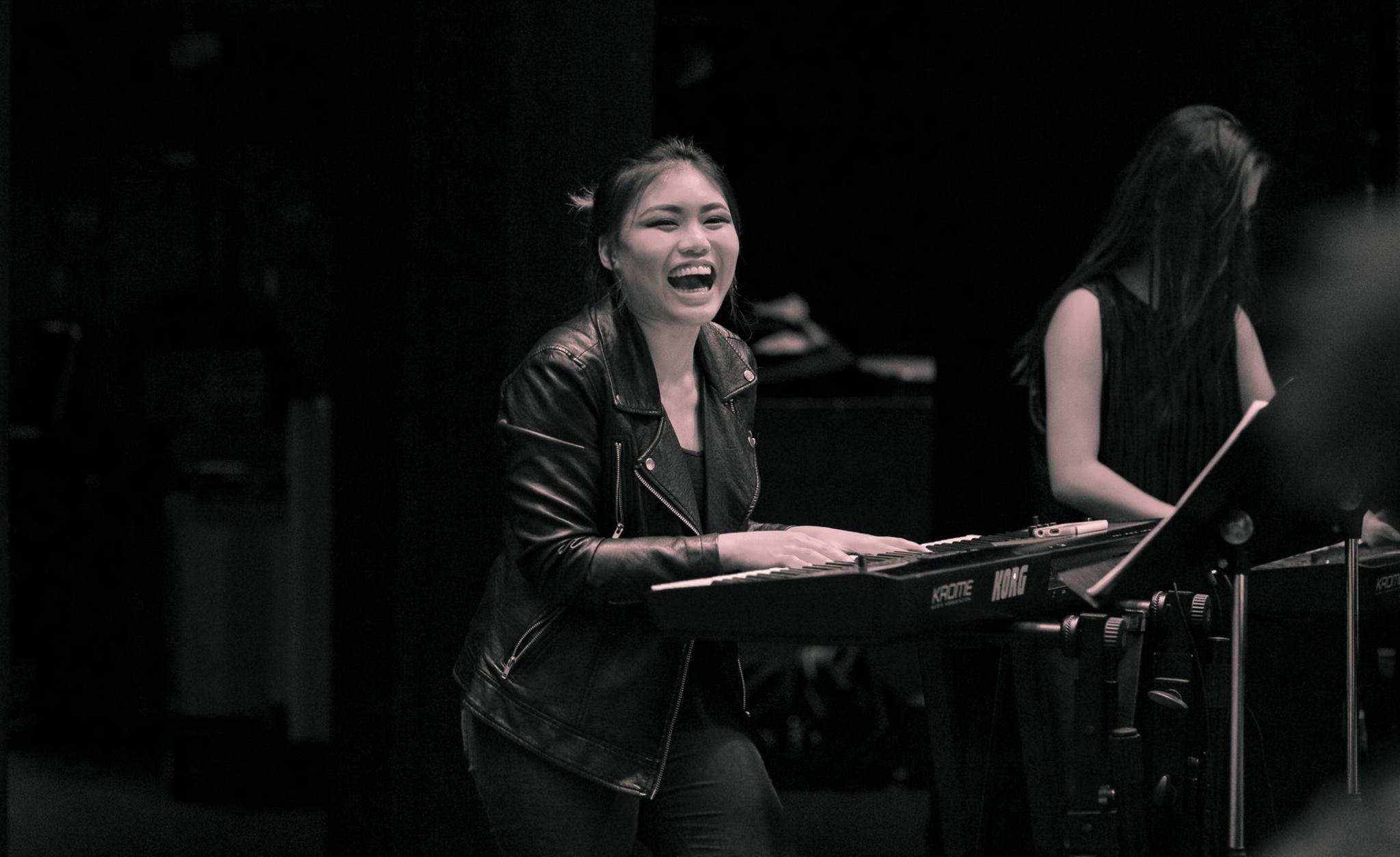 Women Musicians Network 2015
Photographs taken by : Louisa Foong
Rhythm & Frequencies (CWP Concert '15)
Photographs taken by : Jordan Johnson & Yuwei Huang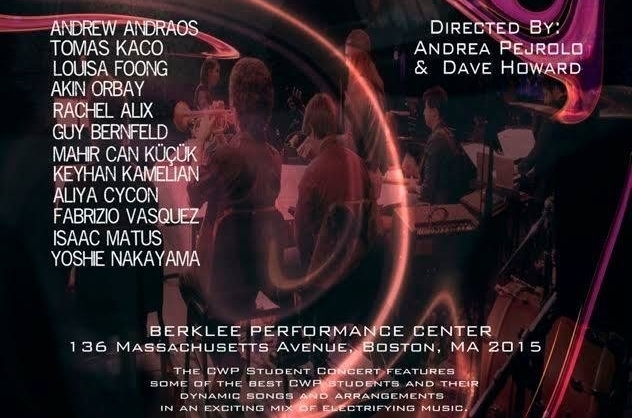 Dearest Friend (Film soundtrack) Recording feat. Karlea Lynne Boswell-Edwards
Photographs taken by : Yuwei Huang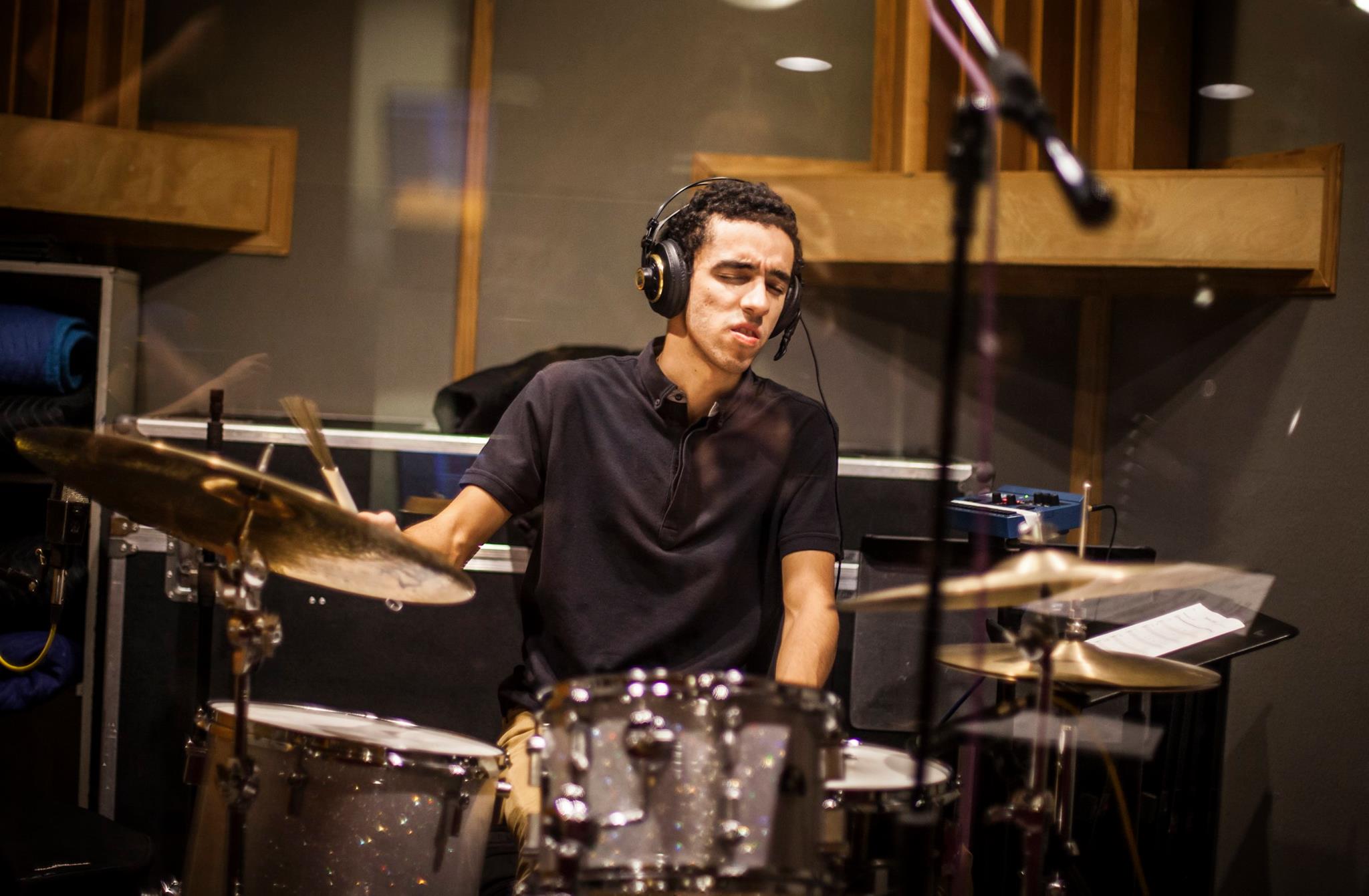 ARRANGING / conducting & PERFORMing
commercials & trailers
All videos are student's project demos only.